Presented July 7th & 8th 2017
Step It Up Summer Stage proudly opened its seventh season with Stephen Sondheim's classic musical Into the Woods Friday and Saturday, July 7th & 8th at 7pm at the Walter Reade, Jr. Theatre at Storm King School, Cornwall on Hudson.
Into the W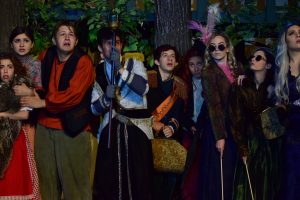 oods weaves and twists the Brothers Grimm fairy tales of Jack and the Beanstalk, Cinderella, Little Red Ridinghood and Rapunzel with Sondheim's own invented tale about a childless Baker and his Wife. The story tells a cautionary tale about wishes, family and the choices we make. The show is comedic, but dark, and reminds us all to be very careful; careful what we wish for, careful what we do to make those wishes come true, and most importantly, careful the lessons we teach our children.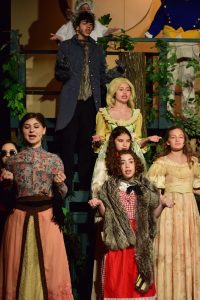 Into the Woods featured a cast of 30 local middle school through college students. Directed by Karen Eremin and T.J. Larke, with musical direction by Billy Blair, and featured a five piece orchestra.